Curtis Banks and Corporate Social Responsibility
Our ambition is to take an active role in sustaining and improving our community, both directly and through supporting others.
Curtis Banks recognises the importance of strong ethical values in order to meet our responsibilities to our stakeholders. These stakeholders include our customers, our employees, our investors, our suppliers, the community, and the environment.
Corporate social responsibility (CSR) is a core strength for our business, often driven by the many inspirational efforts of our staff.
We have a broad focus on all CSR matters such as environmental, fundraising, community, social awareness and individual support.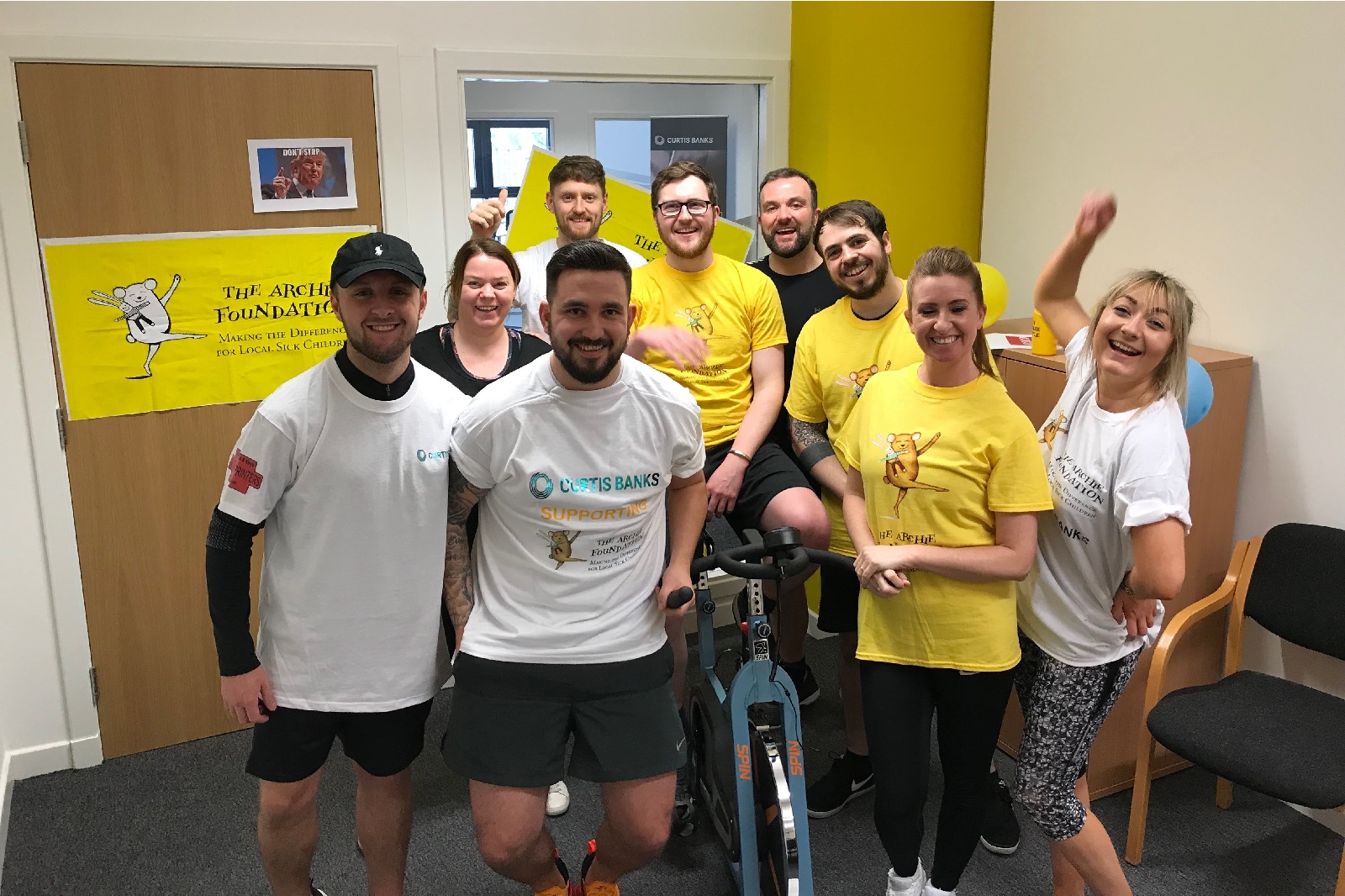 Coordinating across all three of our locations we provide support for a range of national activity days, such as Comic Relief, Macmillan Coffee Mornings and Children in Need with bake sales, jumper days, sporting challenges and even skydiving.
We also encourage all staff to fundraise for other charities that may have provided them, their friends or family with support and we are pleased to offer all staff matched fundraising up to £250.00 for the relevant UK registered charity charity.
Further to this, each of our office locations are supporting the Mental Health and Wellbeing Charity Sector in 2021 and 2022.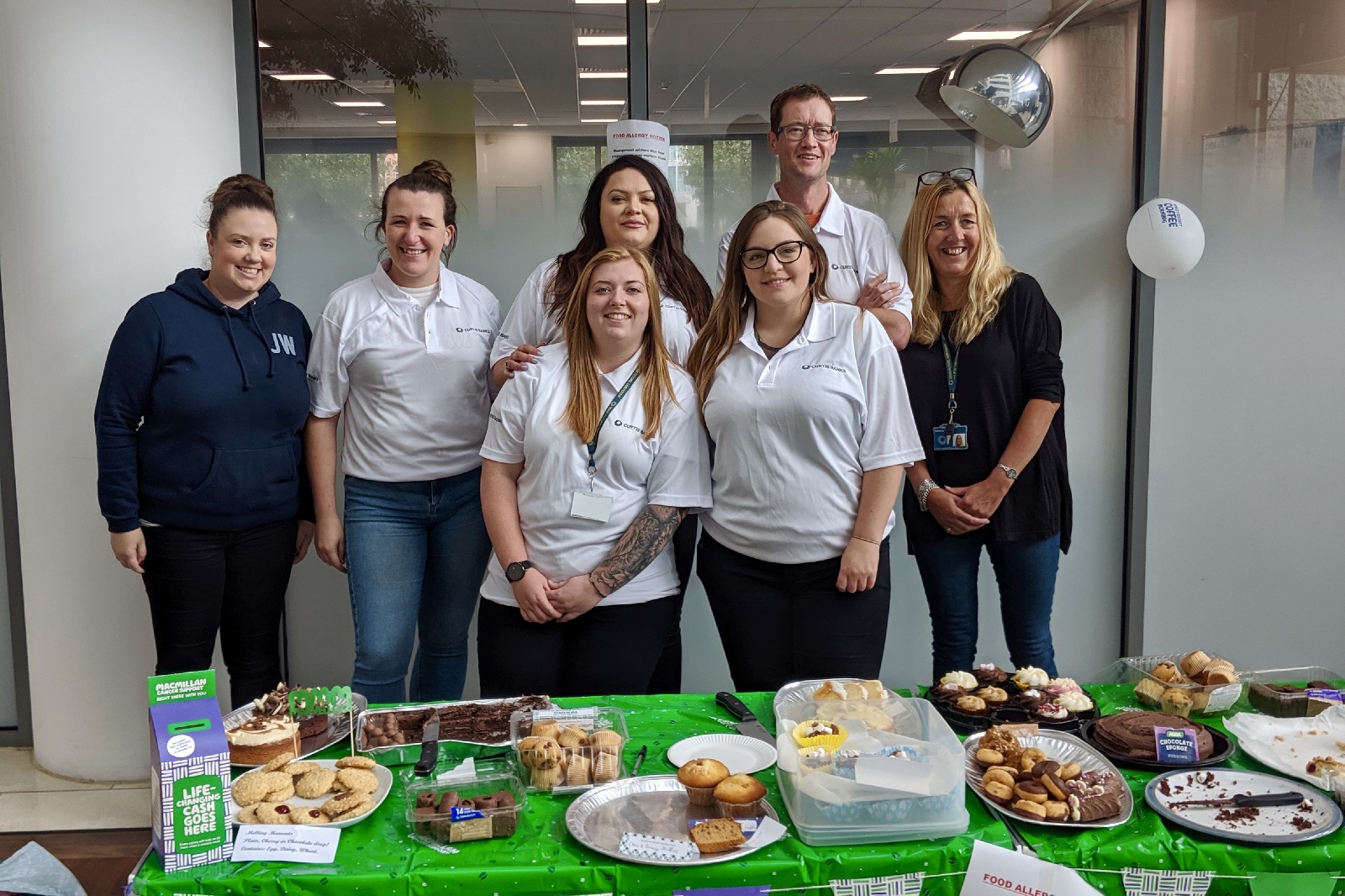 Bristol 2021 and 2022 Charity partner
Teenage Cancer Trust
Our Bristol office has chosen the Teenage Cancer Trust South West as its charity of the year for 2021 and 2022. The Teenage Cancer Trust is the UK's only charity providing young people (age 13-24) with specialist nursing care and ongoing support.
The Bristol CSR team have set the fundraising target to fund an Outsourced Nurse.

Dundee 2022 Charity partner
Dundee Carers Centre
Our Dundee office has chosen Dundee Carers Centre as its charity of the year for 2022. Dundee Carers aims to improve the lives of unpaid carers and disabled people by giving help, advice, and access to learning.
Ipswich 2021 and 2022 Charity partner
Lighthouse Women's Aid
Our Ipswich office has chosen Lighthouse Women's Aid as its charity of the year for 2021 and 2022. Lighthouse supports and empowers women, young people and children affected by domestic abuse.
Curtis Banks, Victoria Evans and Sea Change Sport
We are delighted to be sponsoring Victoria Evans in her pursuit of a world-record solo row across the Atlantic Ocean, for which she will depart in the first quarter of 2022. With the campaign around the row entitled 'Sea Change Sport', Victoria is using the challenge as a vehicle to draw attention to gender inequality in sport, in particular the barriers that prevent access to sport for women and girls.
Victoria, a 33-year-old sports lawyer from Yorkshire, will attempt to row across the Atlantic Ocean faster than the current world record of 49 days, 7 hours and 15 minutes. Scheduled to depart from Gran Canaria in February, she will finish the challenge in Barbados, becoming only the 13th women to row the Trade Winds I Route from east to west.
Through the partnership, and as a silver level sponsor, we will provide financial support towards Victoria's transatlantic endeavour. In addition to seeking corporate sponsorship for the challenge, Victoria hopes to raise a minimum of £50,000 for the charity Women in Sport, whose mission is to ensure that every woman and girl in the UK has the opportunity to experience the transformational rewards of sport. This is a cause close to Victoria's heart after her own life has been transformed through sport.
For more information on the challenge, visit www.seachangesport.com or follow on social media @seachangesport.
Keep posted to our to our LinkedIn, Facebook and Twitter pages for further updates.