Please refer to the table and footnotes below for our Group-wide tax year end deadlines
| Task | Date |
| --- | --- |
| New applications | Tuesday 30 March |
| Single contributions (Cheque or CHAPS) | Thursday 1 April |
| Regular contributions (1st April collection date) | Wednesday 17 March |
| New drawdown request1 | Monday 15 March |
| Regular income payments2 – Payment received by 31 March 2021 (cash and crystallised funds available) | Monday 15 March |
| One off income payments3 – Payment received by 1 April 2021 (cash and crystallised funds available) | Monday 15 March |
1 Where cash is available for the PCLS payment and all other holdings are via an investment partner. Where cash is not available or investments are held through other parties, these will be reliant on 3rd parties and cannot be guaranteed.
2 If disinvestments or return of funds from an investment manager is required, this will need to be added to the lead time.
3 If disinvestments or return of funds from an investment manager is required, this will need to be added to the lead time.
Visit our dedicated COVID-19 webpage for our latest updates and useful documents.
Curtis Banks is operational with a high number of staff working remotely. The best way to contact us is via email or secure message from your portal account. Searching via our Contact page will help direct your message to the right team. If you need to phone us please search our Contact page to help direct your call to the right team.
Rent concessions and suspension
We understand that this is an extremely difficult time for many businesses and that our tenants may have questions about paying rent. This guidance note contains key information and may be the fastest way to get an answer to your query. If you still have questions after reading this guidance note, please contact our Property Credit Control team who are working hard to respond to emails as soon as possible.
Proactive Investors
Curtis Banks Group - Trading and Operations Update
December 2020: Curtis Banks Group CEO Will Self recently spoke with Proactive London to discuss how the new changes to the business model will fit into the wider transformation of the Group.
AKG RATING
CURTIS BANKS RETAINS AKG STRONG 'B' RATING
We are delighted to announce that independent ratings agency AKG has given Curtis Banks a Financial Strength Assessment rating of 'B' Strong. We are pleased to have retained this rating for a third consecutive year. Read the full report here.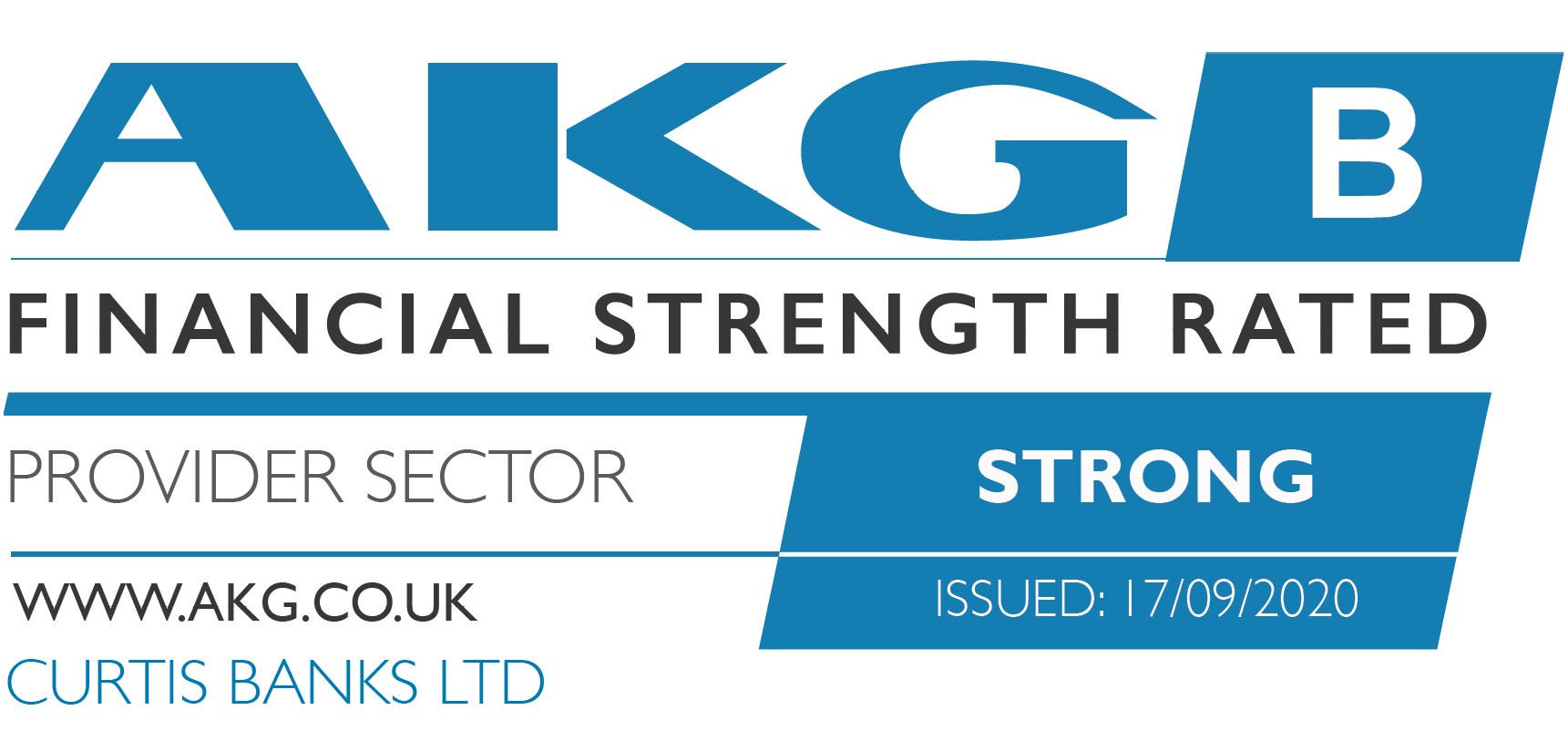 Best SIPP Provider Award
2020 Investment Life & Pensions Moneyfacts Awards
We are absolutely delighted to have been awarded 'Best SIPP Provider' at the recent 2020 Investment Life & Pensions Moneyfacts Awards. Thank you to all the advisers who voted for us.
Please visit out SIPP page to discover what makes Your Future SIPP the only SIPP you will ever need both pre and post retirement.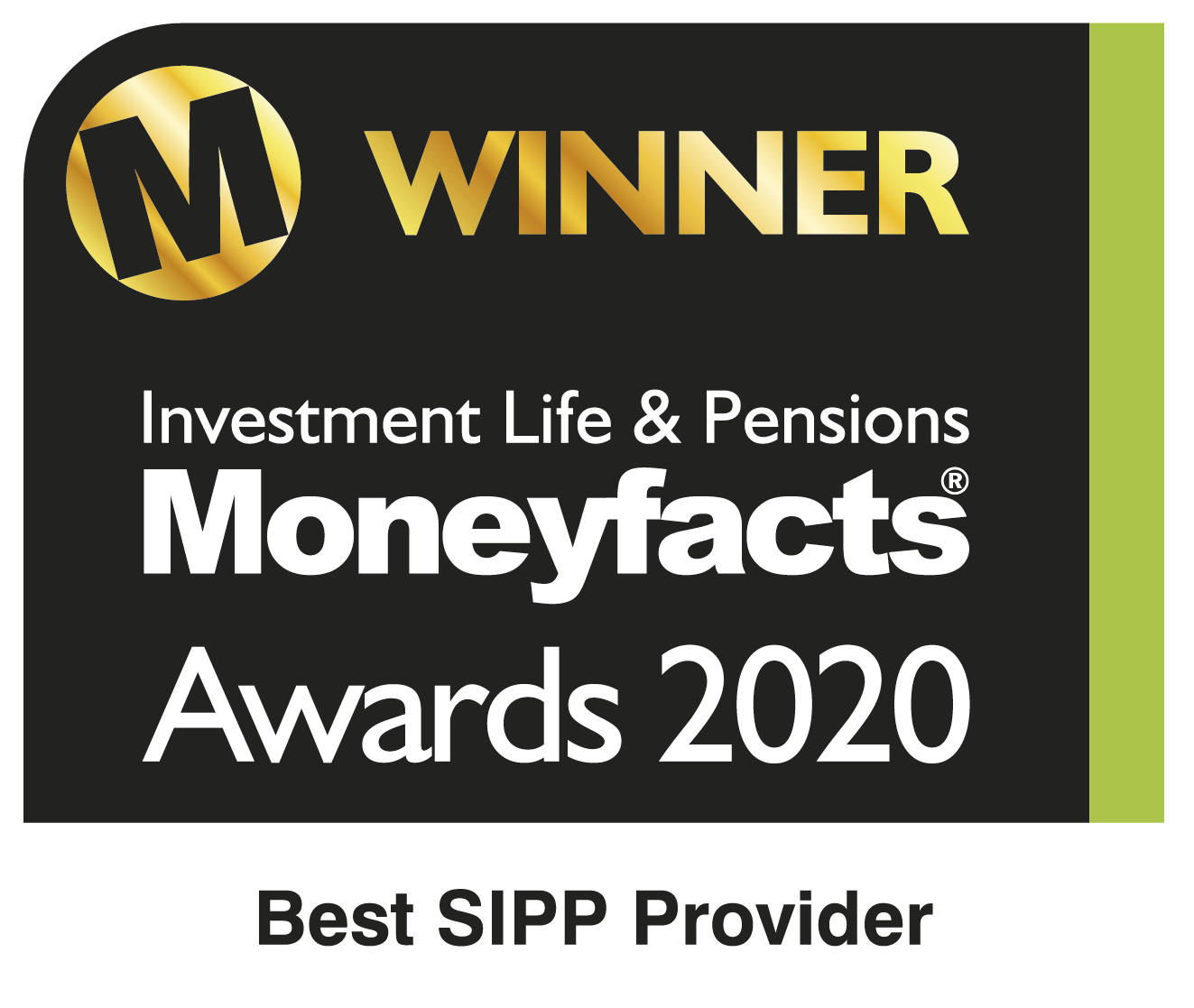 Latest News:
Key SIPP developments
Pension Technical Manager Jessica List outlines key developments and potential changes in the SIPP sector in the February edition of Investment Life & Pensions Moneyfacts magazine. Read the article on page 25 where Jessica explores technology and the importance of providers investing in robust systems to support advisers and clients in the long term, consolidation in the SIPP sector, tax relief rumours, and the introduction of investment pathways on the back of the FCA's Retirement Outcomes Review.
Our CPD On Demand hub is now live and offers you the opportunity to top-up your CPD learning and knowledge.
Catch-up with our most up to date CPD content including our Challenge Accepted, Technical Focus Live, SIPP Opportunities and Meet the Joneses webinar series.
Your Future SIPP
Your SIPP of choice
Future proof your recommendation from day one with Your Future SIPP. Key features include zero cost online applications and access to a wide range of market investment platforms, brokers and discretionary managers providing you with the flexibility you expect. Underpinned by great personal service and a fully responsive digital experience via our secure portal, you can get started with Your Future SIPP today.
Bristol
3 Temple Quay
Bristol
BS1 6DZ

T: 0117 910 7910
F: 0117 929 2514
Dundee
Suite 3 West Port House
144 West Marketgait
Dundee
DD1 1NJ

T: 01382 200306
F: 01382 313797
Ipswich
153 Princes Street
Ipswich
Suffolk
IP1 1QJ

T: 0370 414 7000
F: 0370 414 8000