Visit our dedicated COVID-19 webpage for our latest updates and useful documents.
Curtis Banks is operational with a high number of staff working remotely. The best way to contact us is via email or secure message from your portal account. Searching via our Contact page will help direct your message to the right team. If you need to phone us please search our Contact page to help direct your call to the right team.
Curtis Banks partners with Intergenerational Foundation
We are proud to announce we are partnering with the Intergenerational Foundation, the research and education charity whose mission is to promote intergenerational fairness and protect the interests of younger and future generations across all areas of policy.
We are aligned with the Intergenerational Foundation in wanting to ensure the efficient passing of wealth between generations and to protect the interests of younger and future generations. Through our partnership, we aim to raise the profile of rising inequalities and work with policy makers to ensure fairness between generations.
A report launched today to mark the 10 year anniversary of the foundation of the Intergenerational Foundation analyses what has changed for younger people during that time. The report, "Left Behind: A decade of intergenerational unfairness" shows young people in the UK have lived through a decade of rising intergenerational unfairness, having fallen behind in 9 out of 10 policy areas, with COVID-19 hitting younger people hardest widening the inequality between the old and the young.
The report is now available to read on the Intergenerational Foundation website. Read our Press Release for more details.
Latest News:
Jessica List talks to IFA Magazine about how the world of pensions has evolved
Pension Technical Manager Jessica List talks to IFA Magazine about the changing world of pensions - discussing how the industry has changed in recent years, the effect of the COVID-19 pandemic on retirement plans and the most common adviser pension queries. You can read the full article in IFA Magazine.
Best SIPP Provider Award
2021 Investment Life & Pensions Moneyfacts Awards
AKG RATING
CURTIS BANKS RETAINS AKG STRONG 'B' RATING
We are delighted to announce that independent ratings specialist AKG has given Curtis Banks a Financial Strength Assessment rating of 'B' Strong. We are pleased to have retained this rating for the fourth consecutive year. Read the full report here.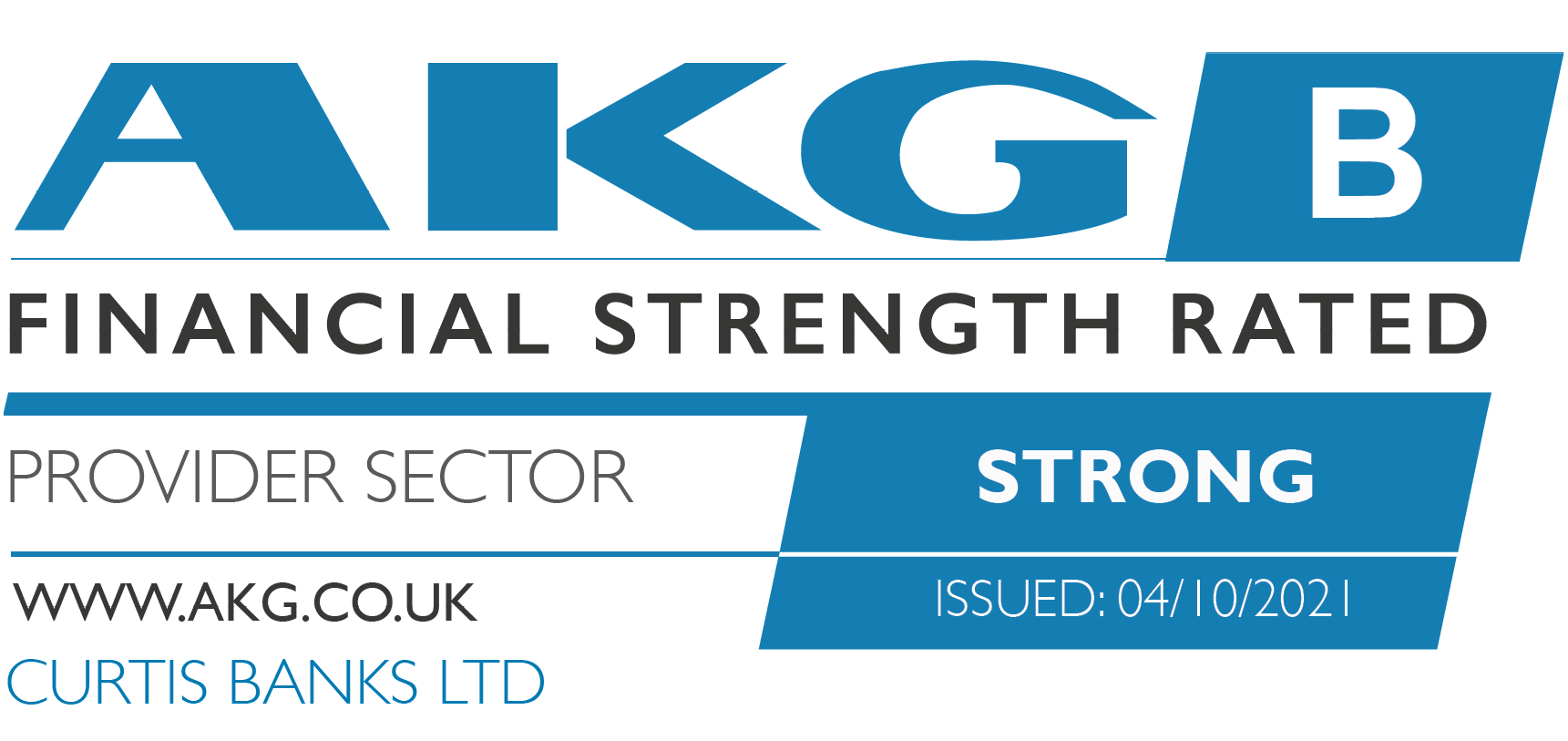 Our CPD On Demand hub is now live and offers you the opportunity to top-up your CPD learning and knowledge.
Catch-up with our most up to date CPD content including our Challenge Accepted, Technical Focus Live, SIPP Opportunities and Meet the Joneses webinar series.
Your Future SIPP
Your SIPP of choice
Future proof your recommendation from day one with Your Future SIPP. Key features include zero cost online applications and access to a wide range of market investment platforms, brokers and discretionary managers providing you with the flexibility you expect. Underpinned by great personal service and a fully responsive digital experience via our secure portal, you can get started with Your Future SIPP today.
Bristol
3 Temple Quay
Bristol
BS1 6DZ

T: 0117 910 7910
F: 0117 929 2514
Dundee
Suite 3 West Port House
144 West Marketgait
Dundee
DD1 1NJ

T: 01382 200306
F: 01382 313797
Ipswich
153 Princes Street
Ipswich
Suffolk
IP1 1QJ

T: 0370 414 7000
F: 0370 414 8000