Advisers
We provide your client with your recommended pension, and accept your instructions to operate it effectively
SIPP and SSAS specialists
What you can expect from working with one of the UK's largest independent SIPP and SSAS providers
We don't provide investments of our own, but we do provide access to the open market of investment providers, platforms and brokers. You choose who to use in our pensions.
We'll provide your client with your recommended pension, and accept your instructions to operate it effectively.
We'll provide you, and your client if required, access to our secure portal where you can view up to date information and perform a number of crucial transactions and money movements
We'll settle the fees you agreed with your client directly from their pension.
Working together, we can deliver the recommendation and commitments you've made to your client. Were already looking after the retirement funds of over 78,800* clients – make sure your next recommendation is for a Curtis Banks pension.
Your Future SIPP
Award winning excellence
Your Future SIPP is an award winning proposition from Curtis Banks designed to suit client needs in the modern world of retirement. Rated 5 stars by Defaqto and Moneyfacts in 2022, Your Future SIPP provides you and your clients with the choice of virtually the whole of market investments, platforms, brokers and discretionary managers – as well as providing access to our renowned commercial property proposition – a dedicated team of professionals who manage in excess of 8,800 UK commercial properties.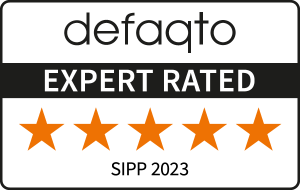 Your Future SIPP
Money Marketing Awards 2023
Winner of Best SIPP Provider
We are delighted that Curtis Banks have been awarded Best SIPP Provider at the Money Marketing Awards 2023. The award recognises the extensive expertise, our focus on our customer service, our wide range of investment options and our significant experience in the SIPP industry.
To learn more about our products, our range of investment options or our award winning service, speak with your local Business Development Manager.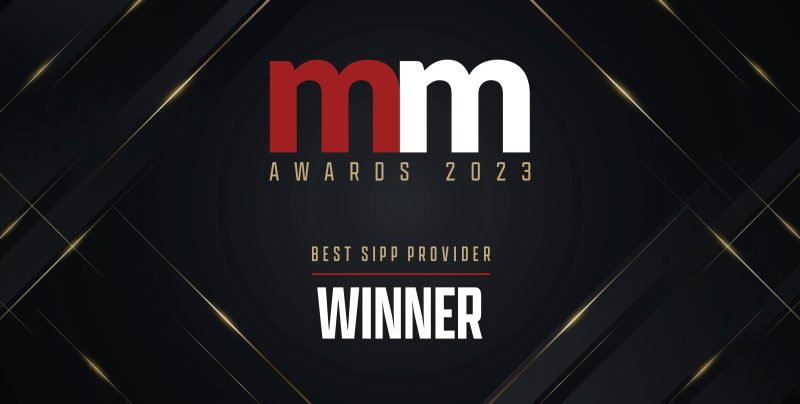 Your Future SIPP fee deals for 2023
Deals on transfer fees
We have introduced two new fee offers for new Your Future SIPP clients in 2023 as well as extending our exclusive offer on in specie commercial property transfers.
These offers are available on new Your Future SIPP products only
Find out more
We are a strong and stable provider, here for the long term and have received a financial strenght assessment of B 'Strong' from AKG. We have also received 5 star ratings from Defacto and Moneyfacts for Your Future SIPP.

We know you will need due diligence information about Curtis Banks as part of your recommendation. We have a dedicated section relating to due diligence, which you can view using the below link.
Due diligence
Portal access comes as standard with all our pensions. We're only a phone call away but our pensions are also available at the click of a mouse.
Our online portal allows you to access your clients plans, giving you up to date information on the status of your clients SIPPs at the click of a button. If you do have any questions regarding your clients SIPP you will be able to contact us quickly and efficiently via secure message.
Online you can:
See an overview of all your clients
Create, amend and store illustrations
Set and request your fees
Send and receive secure messages
Drill down into plan level analysis
Secure Portal Login
Automated adviser charging
for Your Future SIPP
We offer automated adviser charging, an invoice free process to pay your advice fees, directly from a Your Future SIPP with Curtis Banks.
You'll receive an automated confirmation email after every payment, and you'll receive payment within 5 working days of funds being made available in the SIPP.
You can even choose how often you would like to receive payments: monthly, quarterly, annually or bi-annually.
All you need to do is complete our Terms of Business document,and return this to us along with confirmation of where we should send the automated confirmation emails.
You'll need to arrange for sufficient funds to be made available in the pension to enable us to pay your fees. There are different ways to do this, including setting up a standing order with a Discretionary Fund Manager, or requesting funds from an investment account.
Find out more by speaking with your local Business Development Manager.
Find your local BDM
Target Market Documents
and our Consumer Duty Hub
Consumer Duty is part of the FCA's ongoing efforts to further enhance consumer protection in financial services. Consumer Duty combines an overarching principle that a firm must act to deliver good outcomes for retail customers, with expected behaviours and a number of consumer outcomes financial firms must meet and be able to demonstrate, to ensure they are acting in the best interests of their customers.
At Curtis Banks it's always been our mission to help our customers thrive in retirement by providing flexible products, innovative technology, and complementary services to meet their needs, whatever stage of their journeys with us, so the fundamentals of Consumer Duty are not new to us.
Target Market documents are designed to ensure that our products are targeted and advised appropriately, to avoid offering unsuitable products to customers. By providing our advisers with clear and detailed Target Market documents, we can collectively ensure that our mutual clients have products that meet their needs and expectations. You can see our Target Market Documents below.
Visit our Consumer Duty Hub
Connect with Us
Sign up to our mailing list to get regular product updates and technical briefings
You can also follow us on LinkedIn and X for our latest updates, news and product information.
We are also on Facebook where you can learn more about our charitable and community work.
DEDICATED TO SERVICE EXCELLENCE
Every relationship is important to us. Looking after your clients pensions is an important responsibility, and one that we take very seriously. SIPPs and SSASs are complex, and no two plans or clients are the same. We have everything from simple portfolios run by a single investment manager, through to large syndicates of clients jointly holding multiple commercial properties. We work hard to deliver the highest standards of service to you and your clients