Background
our experience
Since 2009 the Curtis Banks Group has grown to be one of the UK's largest independent SIPP and SSAS providers, looking after over 79,000 clients.
Curtis Banks specialises in self-invested pensions. Our senior team has been involved with small self-administered schemes (SSASs) since 1995, giving us almost unrivalled experience in this field. Since 2009 we've grown through a combination of acquisitions and organic growth, and have maintained our focus on robust service, modern technology and innovation throughout.
We understand that choosing the right SIPP provider is an important decision, ensuring that a provider is financially stable and set to be around for the long term. We are delighted that the Curtis Banks Group has been given a strong 'B' Financial Strength Assessment rating from AKG. Read the report for further details.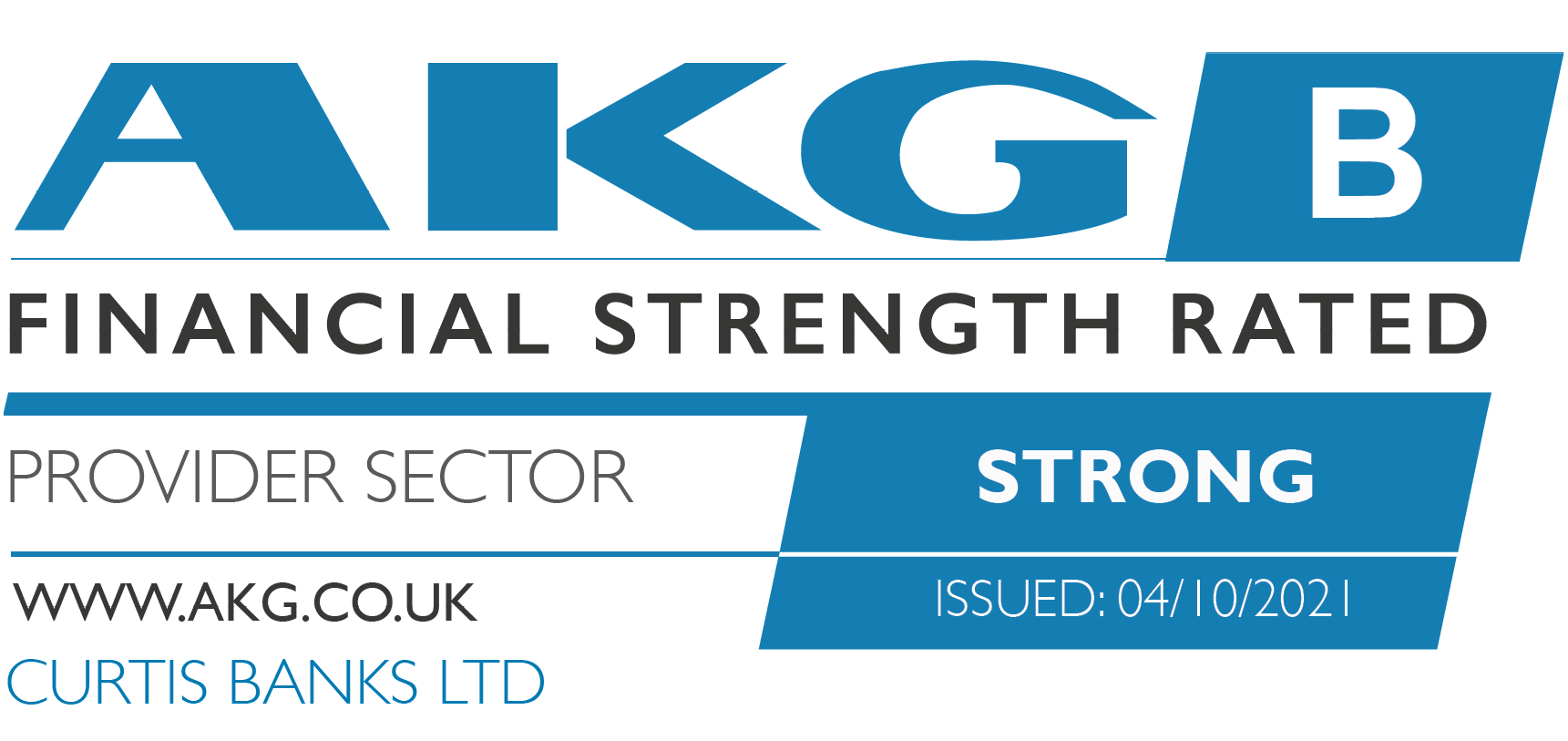 Read our Curtis Banks Group Due Diligence document to give you confidence that we are your SIPP provider of choice.
Curtis Banks Group ESG Strategy and Policy
We are delighted to announce the launch of our ESG strategy – an exciting step forward for the Curtis Banks Group, demonstrating the importance we place and our commitment to act on important issues to society, the economy and the environment.
Read our full statement here.
How to protect yourself from Pension Scams
For further information please use the following links:
Our story
Your Future, Our Focus
Find out why we are the SIPP provider of choice for the modern world of retirement
Curtis Banks
Corporate Social Responsibility
Our ambition is to take an active role in sustaining and improving our community, both directly and through supporting others.
Find out more about our commitment to CSR.
We exist to help you manage your future, your way, providing the very best self-invested experience and unrivalled personal service throughout every stage of your journey with us.
Read more to find out why a strong culture is central to our business.
Curtis Banks
Our Financial Strength
The Curtis Banks Group administer over 79,000 SIPPs and hold over £37.4 billion in assets under administration. For the 12 months to 31 December 2021 our adjusted profit before tax was £14.0 million (up 4.7% from £13.4 million in the same period in 2020).
Click below to find out why we are a strong and stable SIPP Provider for the long term.
At Curtis Banks, we believe that a business can only be as successful as the people who work for it. Our commitment to encourage employees to take responsibility for their career, encouraging them and offering opportunities for advancement, is an integral part of our business strategy.

If you see your ideal job why not get in touch? We look forward to meeting you.
We all know that sometimes things go wrong. If this happens we want to put it right quickly. As a valued customer of Curtis Banks, we want you to tell us if our products, our service or our people do not meet your expectations.
The PTL Governance Advisory Arrangement ('GAA') Reports
If you are a policyholder for a Curtis Banks workplace pension and would like to make any representation to the GAA you should contact
gaa@curtisbanks.co.uk
, alternatively you can contact the GAA directly at
contactgaa@ptluk.com
.