Commercial property is a popular investment for SIPPs and SSASs, and we have the expertise and experience to provide you with a complete end-to-end property journey.
Commercial property can be a very tax efficient investment, with advantages such as rent being paid tax free directly to your SIPP or SSAS, and no Capital Gains Tax (CGT) on disposal. You can find out more by reading our Property Guide.
The Curtis Banks Group has a dedicated team of property professionals who manage in excess of 6,500 properties on behalf of thousands more clients. We pride ourselves on our property heritage and the breadth of our experience which dates back to 1971, and are here to provide you with a complete end-to-end property journey.
Don't forget that property values can go down as well as up. You may get less than invested and your pension may be lower as a result. Property can also be illiquid and challenging to sell.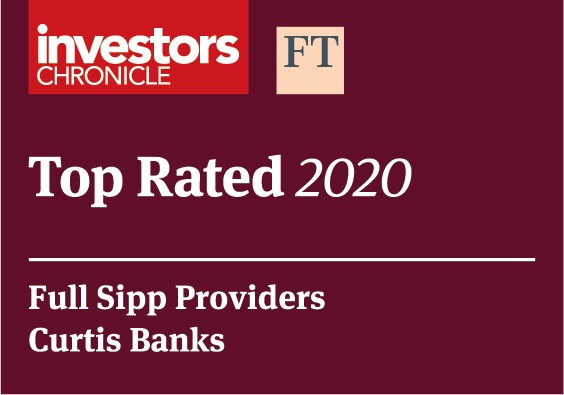 An introduction
to Commercial Property at Curtis Banks
We've created a series of short, insightful videos featuring our property experts to help answer some of the most common commercial property queries.
Watch the videos below.

We own properties across the UK with uses ranging from the ordinary to the extraordinary. Our experience of property purchases, ongoing management and pension administration ideally positions us to provide for your SIPP or SSAS property needs.
If it's commercial and based in the UK we will happily assess it, be it freehold, leasehold or commonhold. The most common types of property that we see include shops, offices, restaurants, land, industrial units, hotels, and leisure facilities.
Some properties just aren't for us though, so we don't allow property overseas or properties taxable by HMRC. Properties that have a very low Energy Performance Certificate (EPC) rating of F or G require additional consideration.
For further information, please read our Property Guide.
If you are considering a property purchase right now then please contact us and we will be happy to assist.
Property Purchase Process
step-by-step
On average, we complete a property purchase every day. Whether you're purchasing a property on your own or with others, or transferring it from another pension provider, our dedicated team will support you through every step of the journey. We have robust due diligence processes and work with appropriate professionals (such as solicitors) to make the process as smooth as possible whilst aiming to protect you and your pension from any undue risk. View our quick reference guide for more information about our purchase process or read our Property Guide for full details .
Ongoing property management
For SIPPs
Commercial property is normally a long term investment, and it's important to make sure that properties are managed in accordance with HMRC's requirements. SIPP properties will be managed by our Property Management Teams unless you appoint a third party property manager. The teams will deal with matters including:
Setting up and maintaining your SIPP property records
Invoicing and collecting rent, insurance premiums, and service charges (where applicable)
Paying third party invoices from your SIPP and recharging these to tenants where possible
Arranging rent reviews, lease renewals, and lease end procedures, including dilapidation settlements.
Professional services
Working together
Throughout your property journey you will need a range of professional suppliers to assist you with a range of activities. Some of these activities are mandatory, some regulatory and others discretionary, but ultimately choosing the right suppliers can influence the performance of your investment. You can choose your own, however the purchase and ongoing management of property within a pension is a specialist area.
Working with many different professionals has taught us the value that experience can add. We have established a panel of legal firms throughout the UK who are experienced in dealing with SIPP and SSAS transactions and acting on our behalf, including our own law firm, Rivergate Legal (authorised and regulated by the Solicitors Regulation Authority). Selecting one of the panel firms brings the benefit of lower fees. To find out more about our panel firms please see our Panel of Solicitors.
We also have a panel of surveyors available who are experts in commercial property and pensions. The panel includes members of the PAI Commercial Property Network. You can still choose your own RICS accredited surveyor and you are not restricted to the panel. However, by working with a Panel Firm you will benefit from fixed pricing and agreed service level agreements. To find out more about these services please see our Panel of Surveyors.