Your Future SIPP
The only SIPP you will ever need both pre and post retirement
Watch our short animated video for Financial Advisers to find out the steps involved in setting up a new Your Future SIPP plan with Curtis Banks.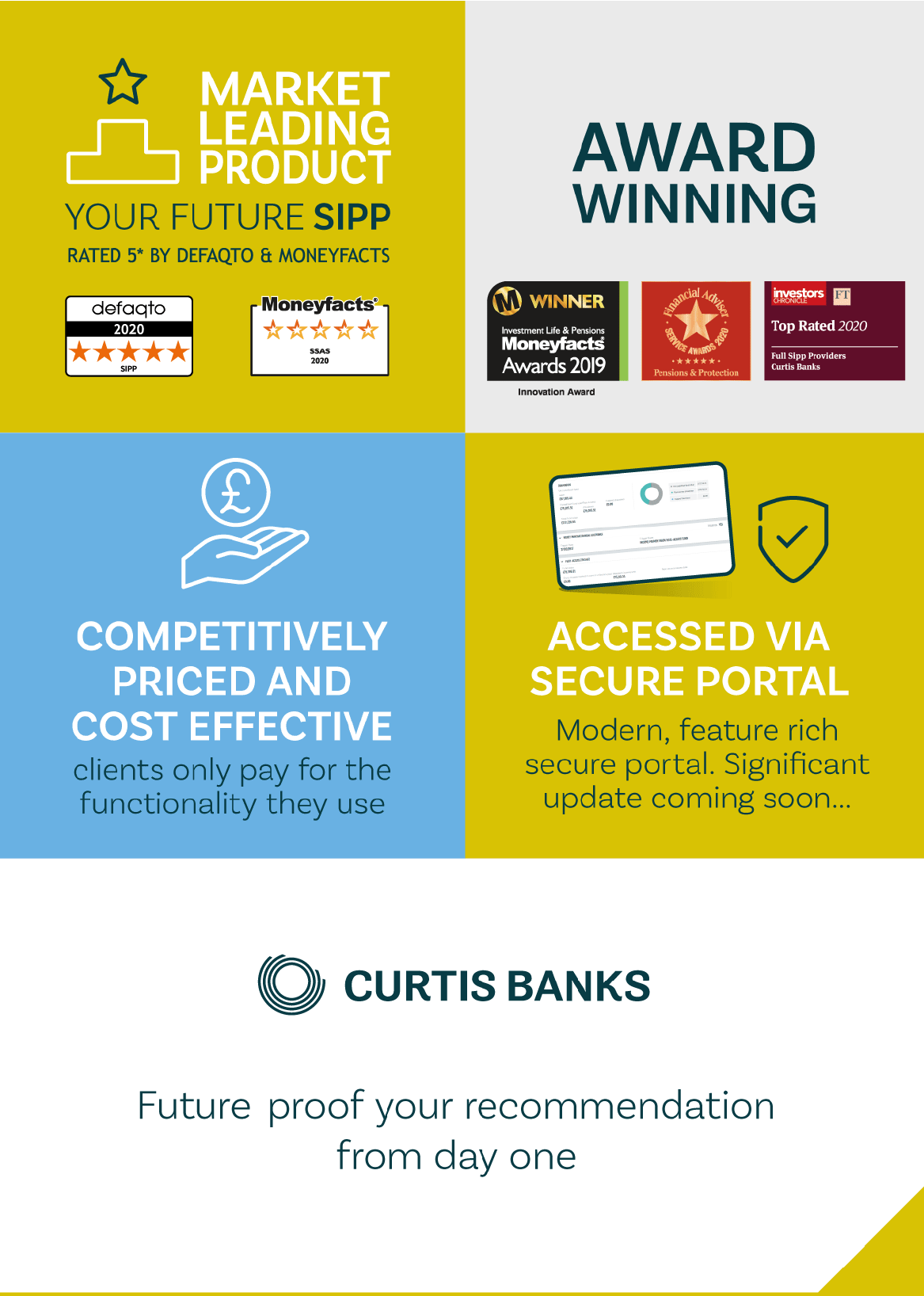 Your Future SIPP
Get started today
Get started with Your Future SIPP in three simple steps
To view all product literature please visit the Literature Library
Open link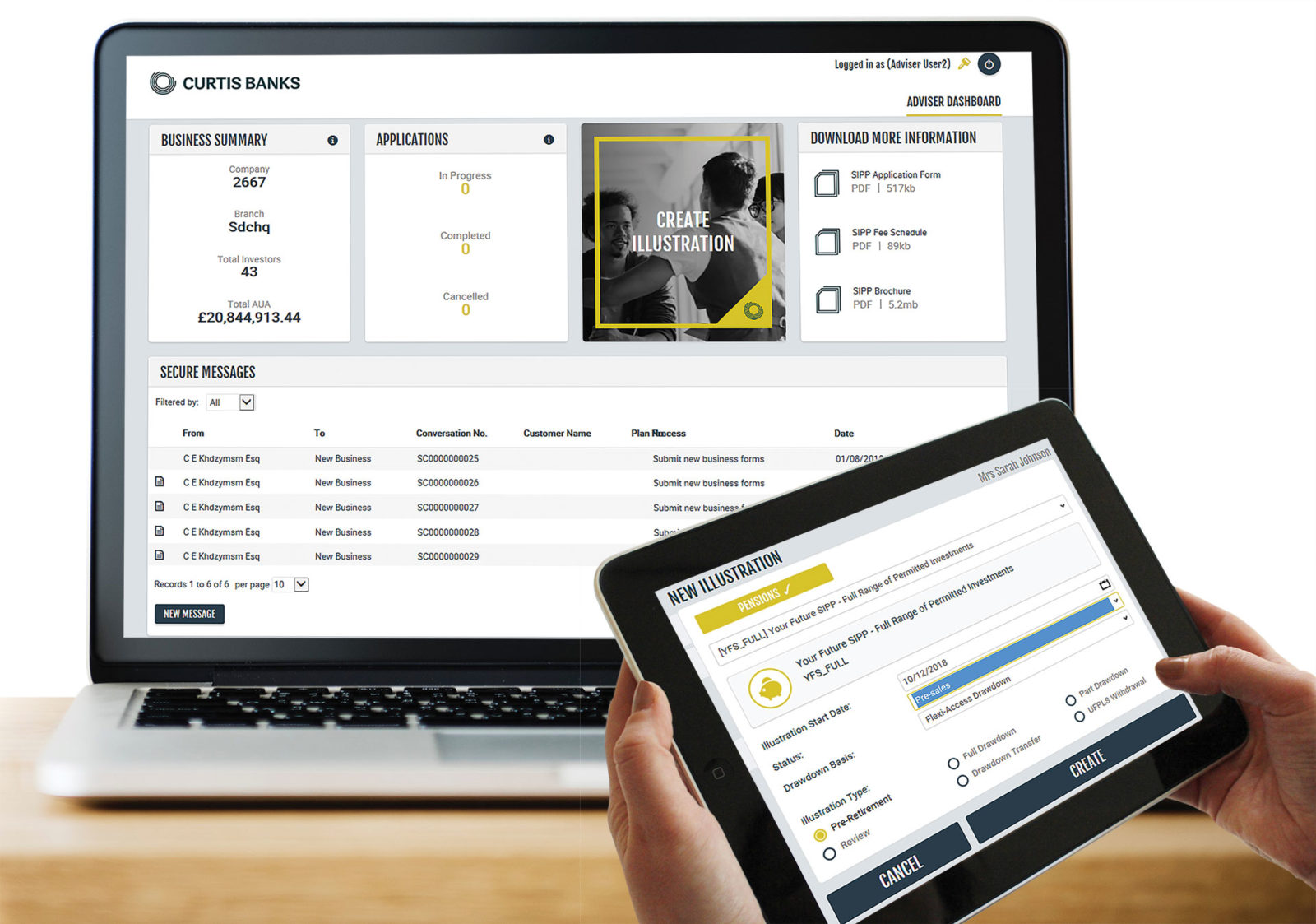 In creating Your Future SIPP we have listened to our clients and advisers and included as standard the key features that matter most to you.
Access to Curtis Banks' high quality administration
Direct access to commercial property, including borrowing, succession planning and part/joint purchase
Auto adviser charging
Access to nearly all UK platform, broker and discretionary fund managers
No minimum investment
Modern, functional online portal, completely responsive to any device to access on the go
Full suite of retirement options allowing clients to take advantage of the pension freedoms flexibility
Fully consolidated annual statement
Our online portal is completely responsive to any device to access on the go, and we continue to deliver a scheduled program of additional functionality, to continually enhance your user experience.
We have produced a series of How to Guides in PDF and video format to help you get the best from the functionality that Your Future SIPP offers
Independent research
the lang cat
We asked the consultancy firm the lang cat for their thoughts on Your Future SIPP and they have explored how cost effective the Your Future SIPP flat fee model can be – with notable benefits around the ability to access a wider range of investments in a cost effective manner. We believe there is a very clear client demographic who can benefit from Your Future SIPP's greater value for money even for some surprisingly low pension fund sizes.  Read more.
Contact us if  you have a query about our products and services.